Tara Road: Design a Book Jacket
These book covers were designed for the book Tara Road, written by Maeve Binchy. The three designs are created with different styles: typography, imagery and photography. The imagery used is symbolic of the story. The color palette is simple with ornate design, describing some of the home styles within the book. Along with the covers are designs for back papers and the first page of the story.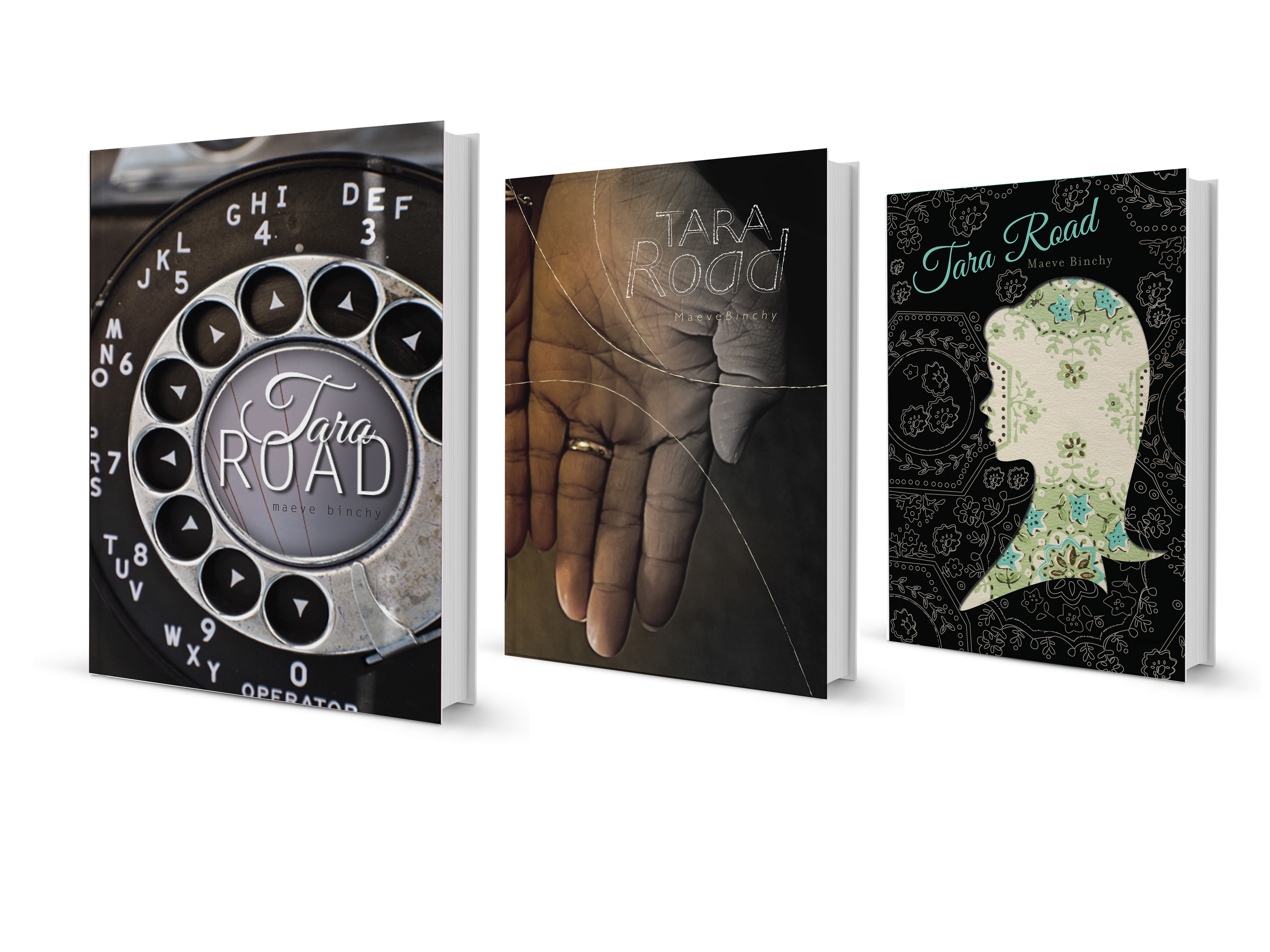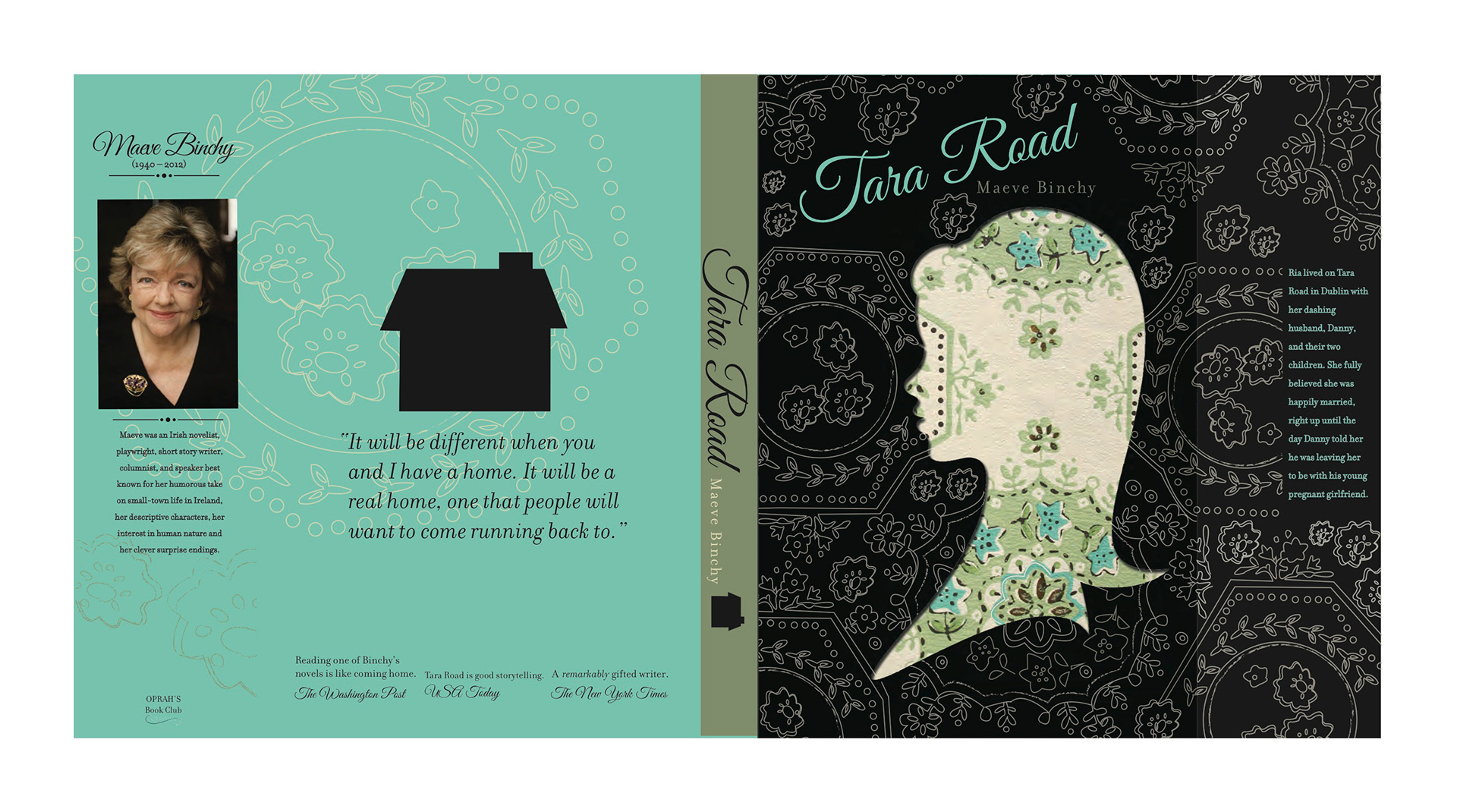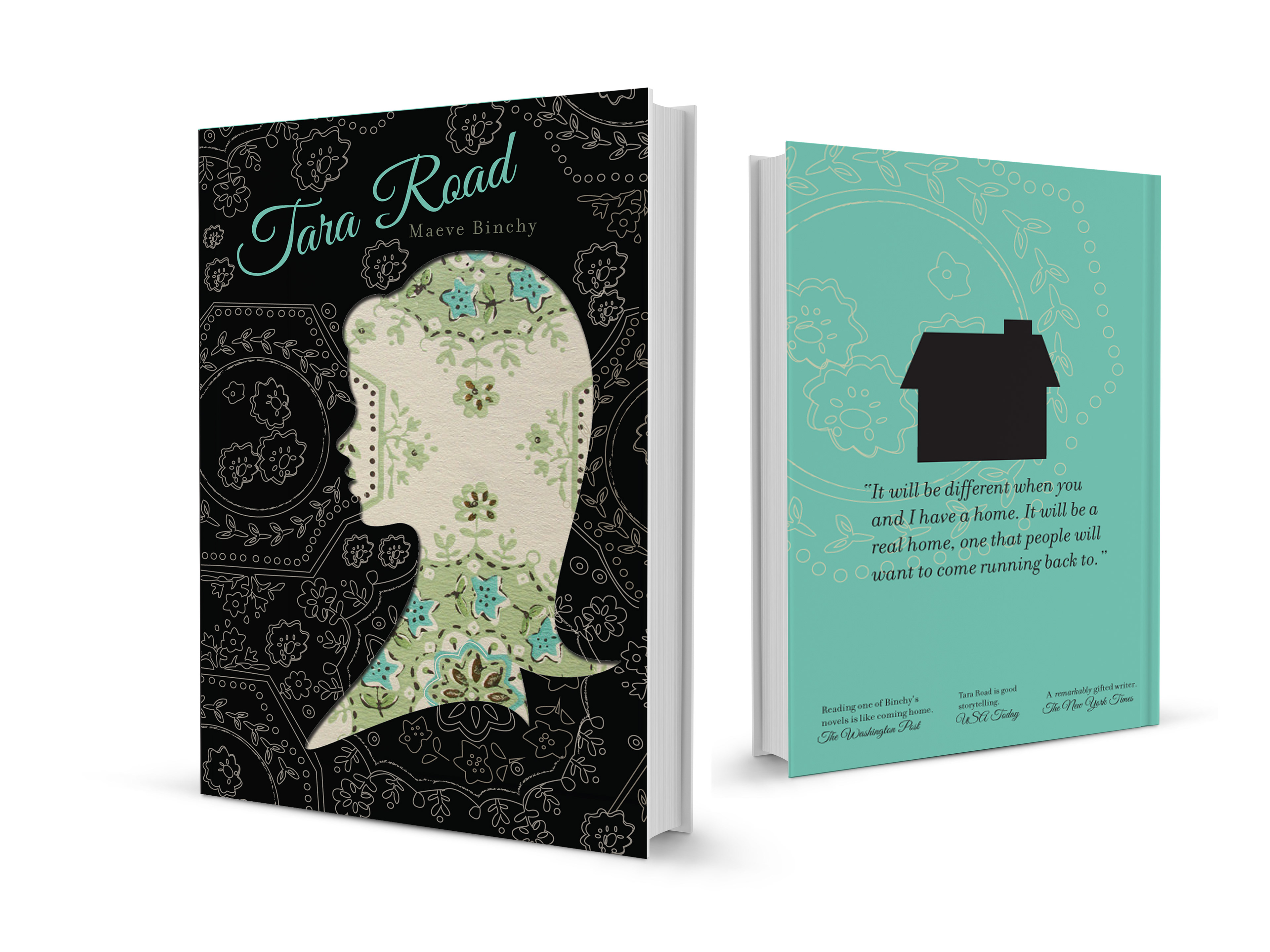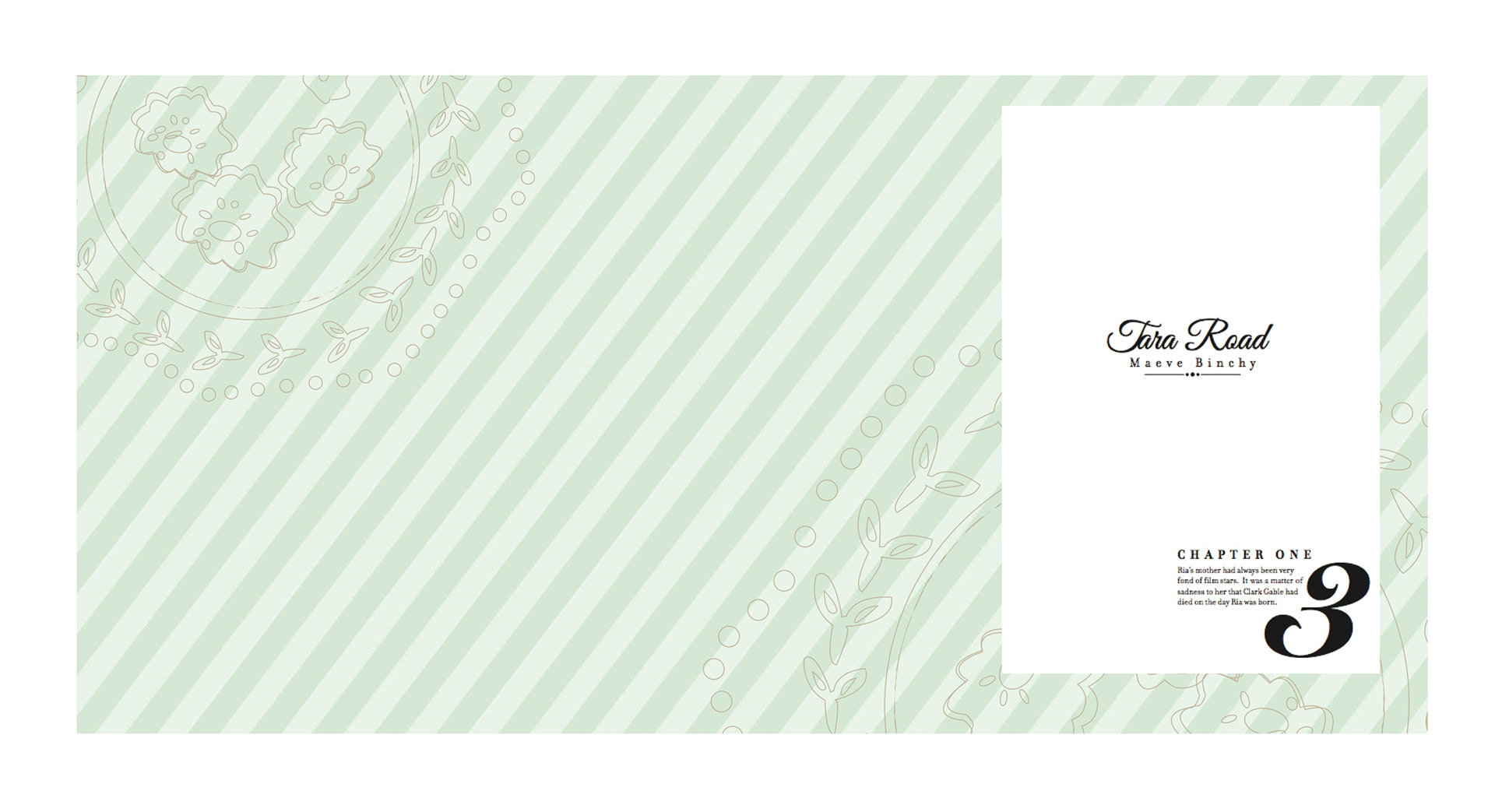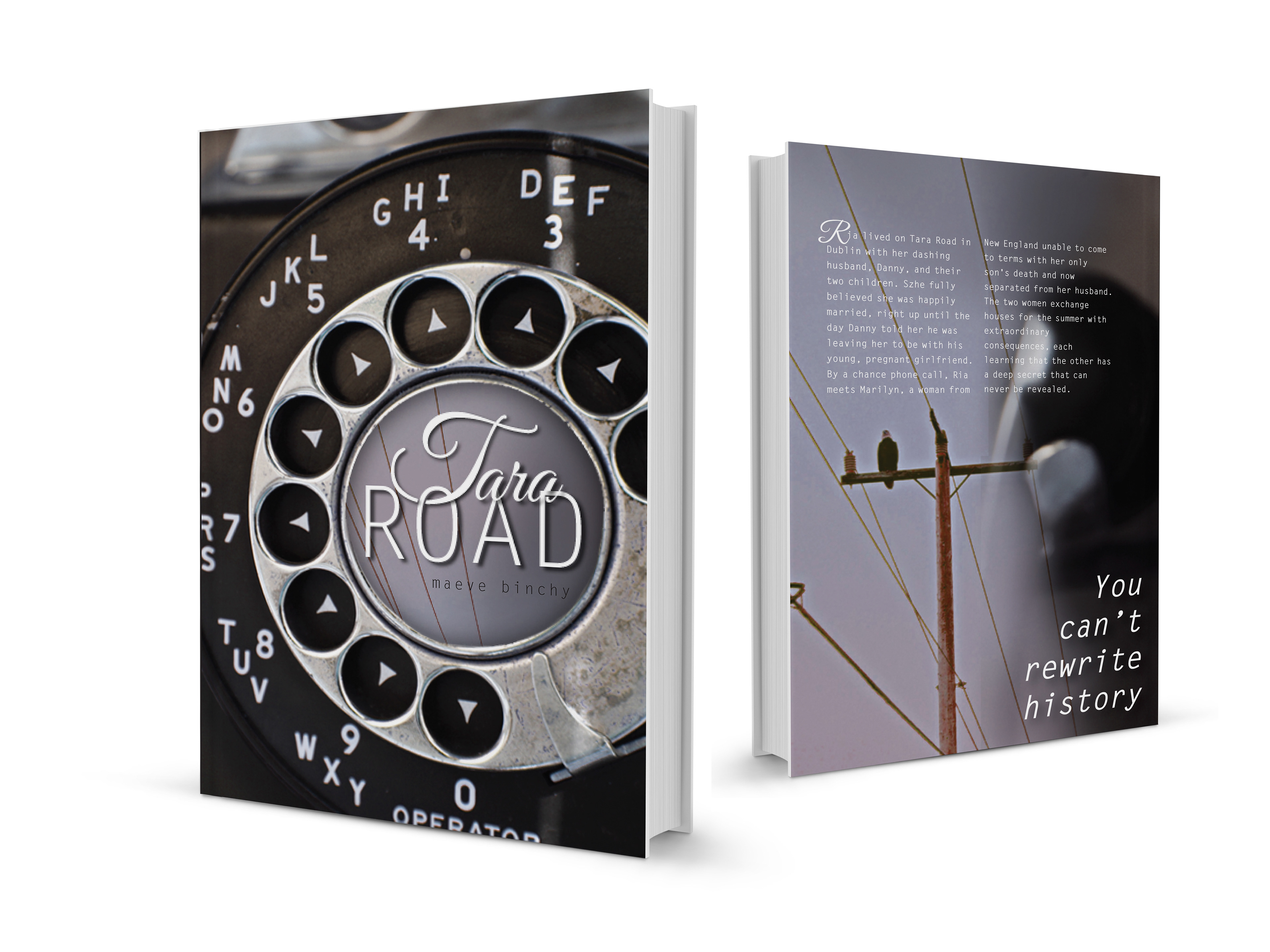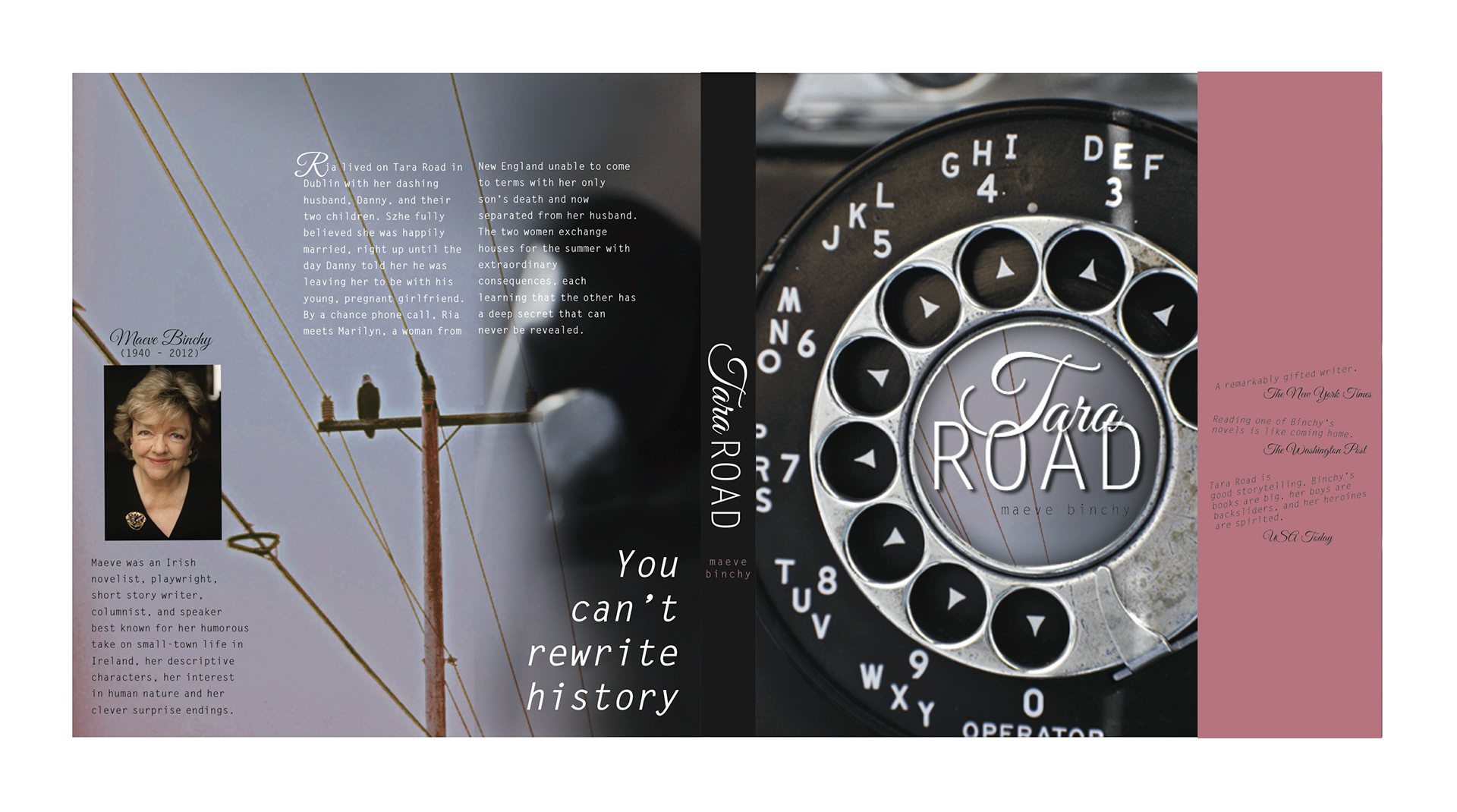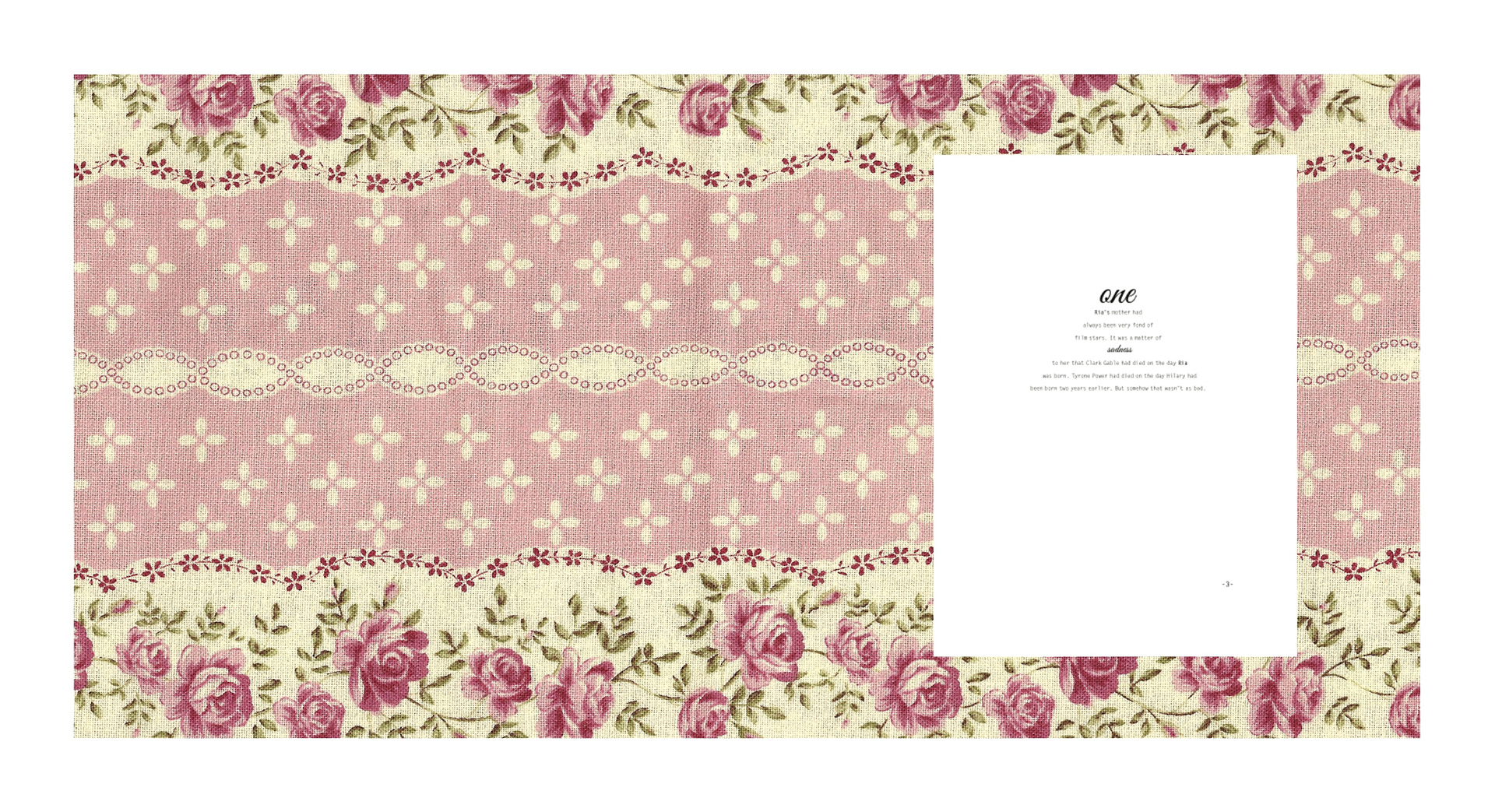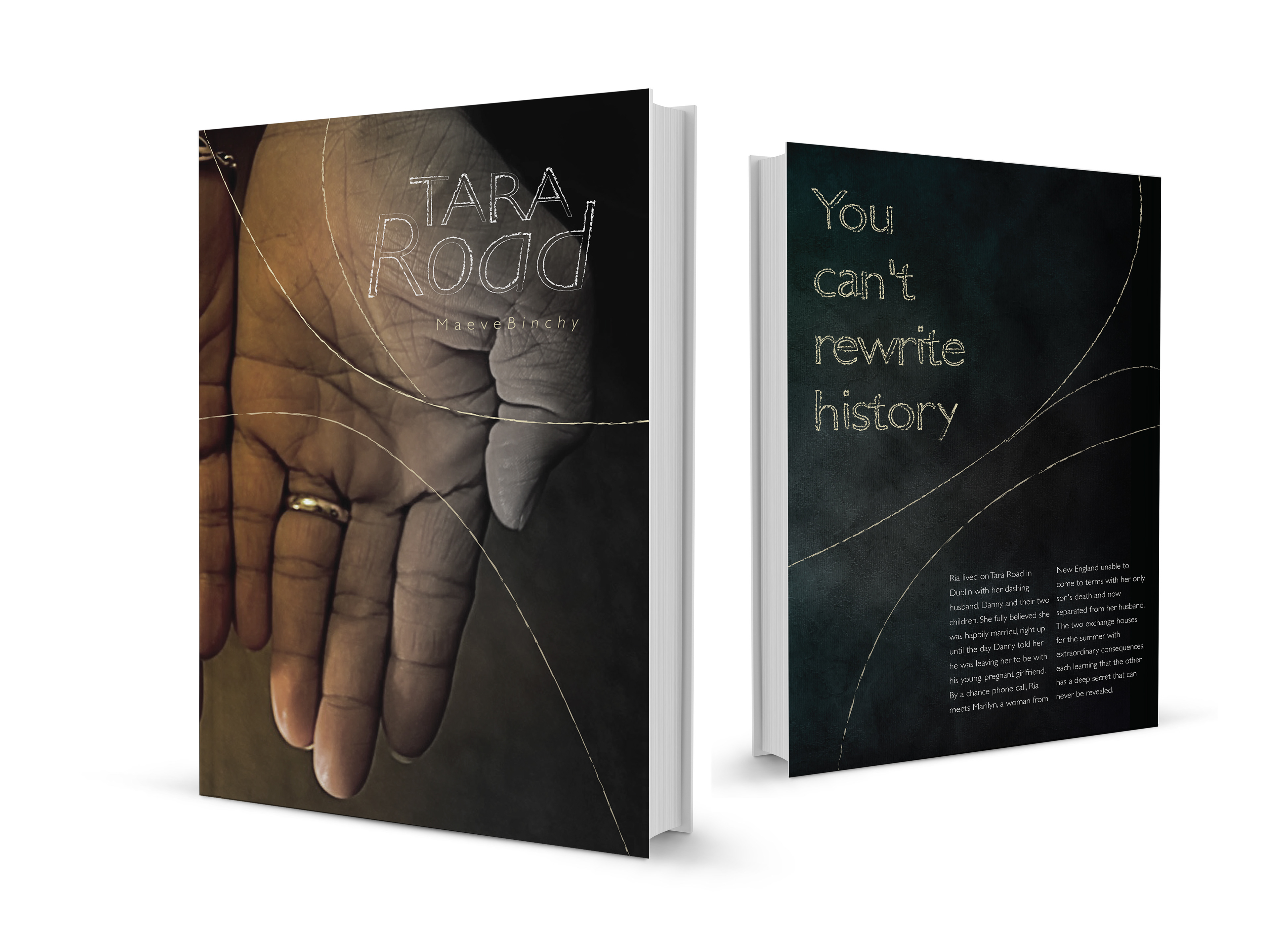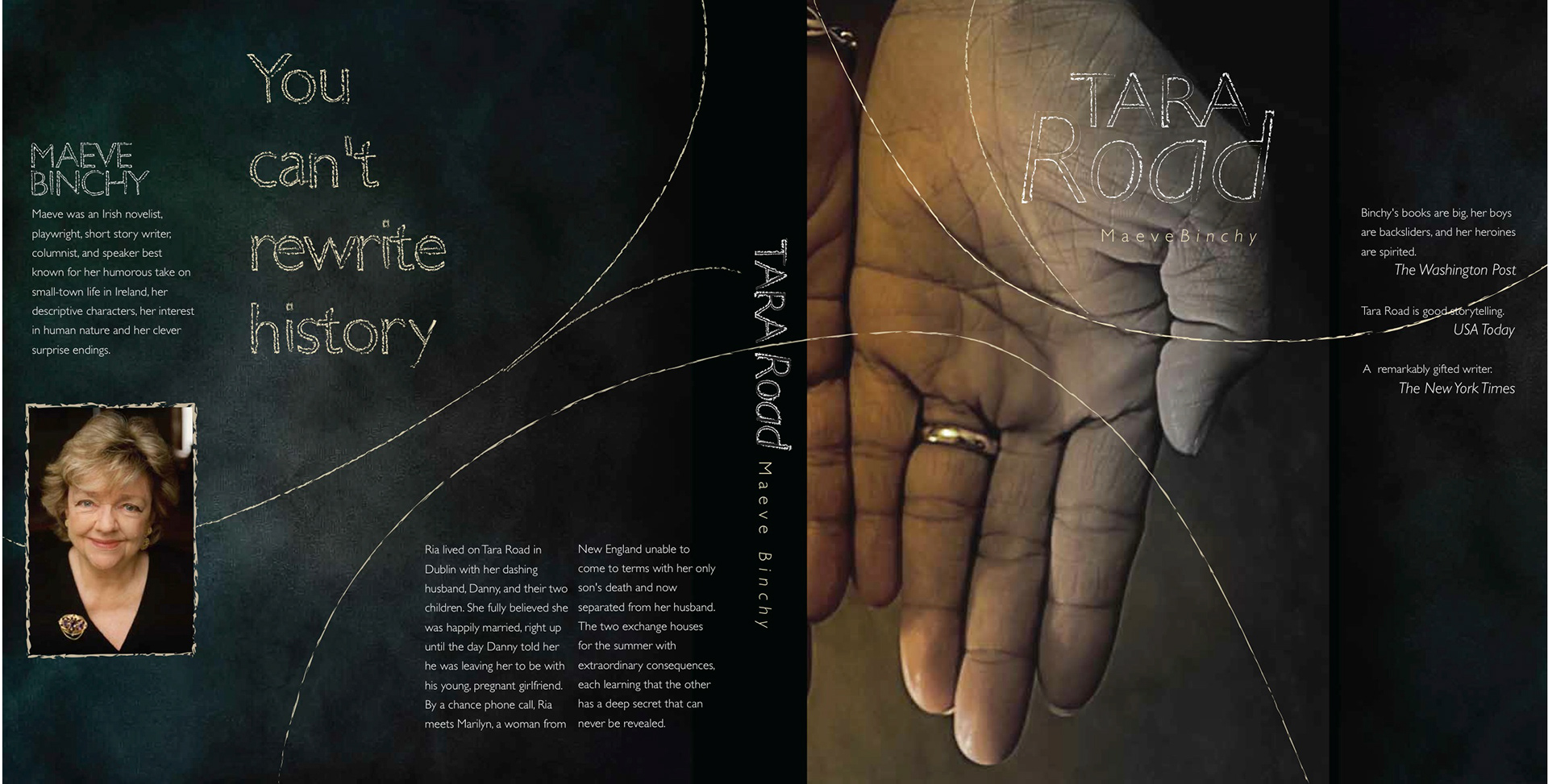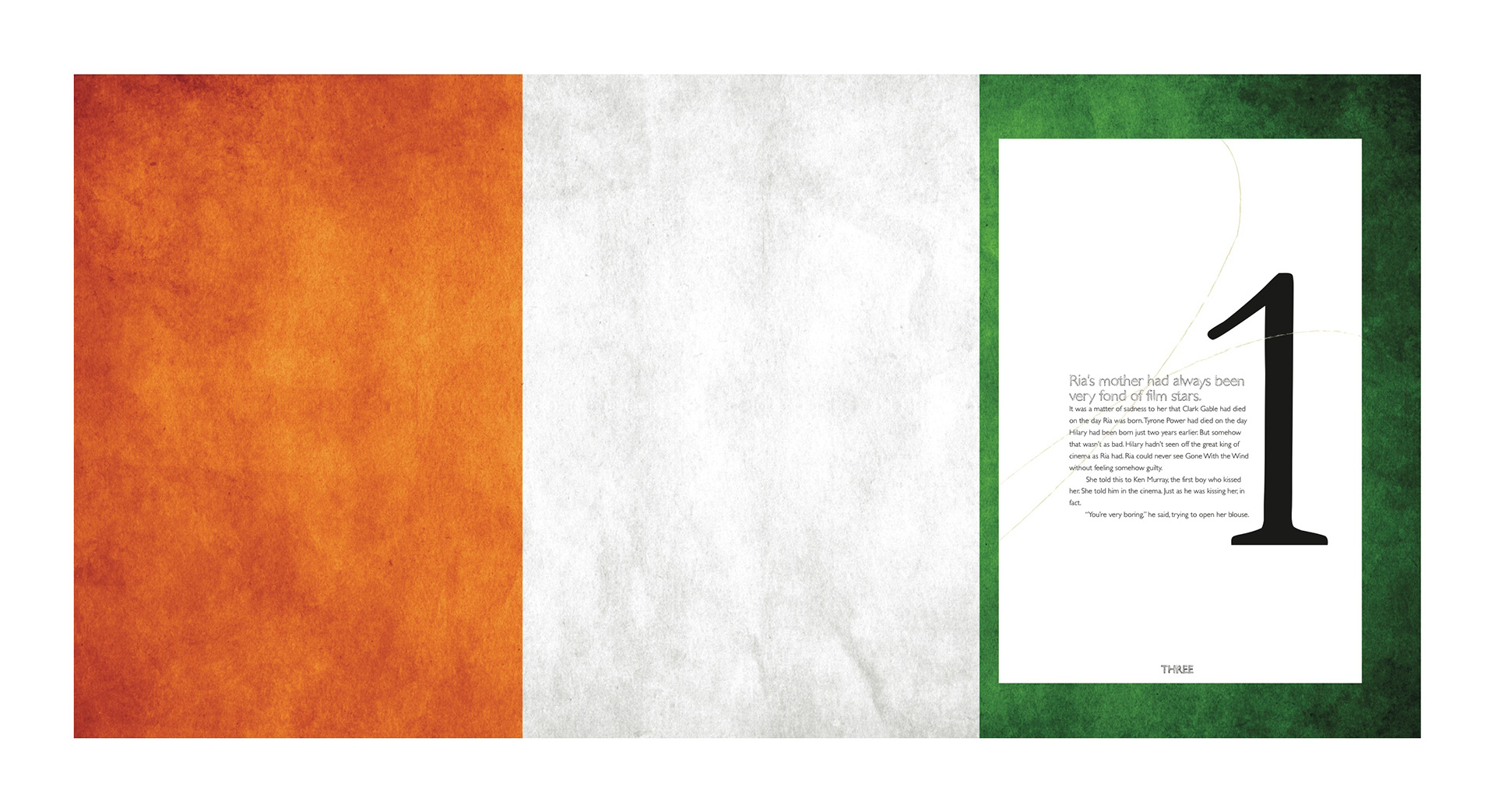 After reading, researching, and designing, I have come up with three book jackets, and first pages of the books. Notice the variation in vector images and photography. This project was a blast!