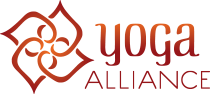 Tomahawk Ridge Community Center
Private Lessons: Contact for scheduling.

"Yoga does not just change the way we see things, it transforms the person who sees." B.K.S. Iyengar

How else can I do yoga?
Private classes- learning yoga 101 & catering to your health needs
Devotional Yoga
Family gathering yoga
Girls night yoga
Yoga at your church- incorporating verses and passages
Yoga Fundraiser
Wedding Day yoga- start your day off relaxed
Etc.
Yoga is for all ages, all people, all the time. There is no such thing as 'not flexible enough'...the movement of yoga cures aches and pains, digestive issues, headaches, and aids the immune system and circulatory system. The benefits are endless.
Thank you! I will be getting back to you shortly :)